10 tags
10 tags
SEO = Secure Every Opportunity →
Whenever you look for SEO all you will find is companies and freelancers everywhere trying to shout "We will get you to #1 in Google!" louder than everyone else, and this narrow minded competition is causing the wrongful education of those looking for search engine optimisation.
14 tags
9 tags
8 tags
11 tags
Why Should I Do SEO...
13 tags
SEO Website Scrappage Scheme – FREE Super...
FREE website re brand with every SEO campaign over £500 per month. When we start any SEO campaign with any client we want to ensure your website is able to convert all of the traffic were going to be throwing your way! Which is why we have decided for JANUARY we will re brand, edit and tweak your current website to ensure everything is perfect to convert that much needed traffic into sales,...
8 tags
Unusual Longtail SEO Strategy!
(Do This And You'll Make More Money From Your Website) Seo Campaigns Usually Start With The Head Terms Most SEO campaigns start off with a handful of keywords, some competitive and some not so, based on search volume from certain SEO tools. Once the SEO campaign is underway the website will start to get increased traffic and decent rankings, depending on how good the SEO company is The website...
10 tags
(Not Provided) in Google Analytics – What is...
About 3 weeks ago now Google released a new search engine update in an attempt to make online search more secure. This has been referred to as the Google SSL Encryption Update. You will have probably noticed already in your Google analytics that one of your keyword referrals will be (not provided). If you haven't noticed, check your analytics account carefully! (not provided) will soon be...
14 tags
When Will My Site Be #1?
We get asked this question all the time. Although we are very selective with our clients and like to work with larger companies, we do often work with local companies (because we like bringing local businesses on the web). Quite often the local businesses don't have a 'marketing department' or anyone that already 'gets it'. So a lot of questions get asked in the initial stages of preparing the...
10 tags
13 tags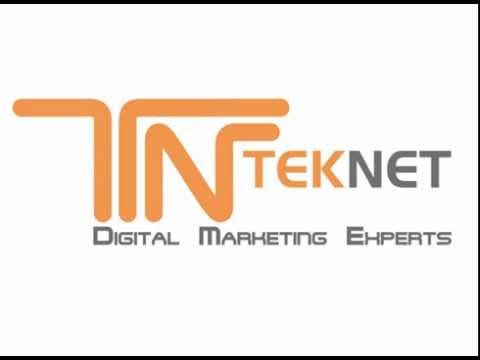 4 tags
8 SEO TOOLS I USE EVERY DAY (Apart from Saturdays...
RavenTools – For Rank Tracking & Reporting (PAID) RavenTools is a superb tool and we use it here at Teknet for all our client reporting. Before RavenTools we used to check rankings MANUALLY and build our reports manually in Word. Now, this is okay with 10-20 clients, but once we hit 50+ clients, with some clients that have over 100 keywords targeted, it was time for a solution. We done some...
13 tags
SEO - What's that?
SEO is an acronym for Search Engine Optimisation!   So… What does that mean? In simple terms SEO is the process of making your website gain a higher ranking in the search engines, than others sites with the same niche or market as yours for relative keywords.   Why is this important? Search engines are the biggest way to get traffic to your site! Internet surfers almost always look...
13 tags
16 tags
How to choose the right SEO Search Marketing...
There are so many SEO and Search Marketing companies out there and making the right decision is often a daunting task, especially when you don't have the knowledge to completely understand how Search Engine Optimisationworks. In this short blog I will offer some tips and advice on how to choose the right company for your business! Price – How much should SEO cost for my company? Price is...
11 tags
FREE SEO!
Would the words FREE and SEO grab your attention? How about a completely FREE SEO consultation for your business? Simply click Get In Touch or visit our website: www.teknet.org.uk!
18 tags
How we can triple the size of your business!
Dear Business Owner I'm Joe a Digital Marketing Strategist at TEKnet. I help business grow by proposing bespoke Internet Marketing Strategies in particular Search Marketing. We have a proven track record for number 1 and page 1 rankings in Google which in turn generate business high quality traffic with a sky high return on investment. We are also PPC Google Certified Partners. Oh and what's cool...
10 tags
Do We Own The Most Valuable Website In The UK?
Following our post about the loss of keyword referrer data, we sat and thought about how we could possibly get some good out of this terrible situation. If Google are hiding referrer data, and simply displaying it as (not provided), soon enough all our clients most converting keywords will actually be '(not provided)'. Interesting. So, for every website in the world, the most converting...
8 tags
9 tags
Google SSL Update – The sad loss of organic...
  Ok, so what does this controversial Google update mean? Well to explain. Traditionally whether people signed into a Google property like G+ or Gmail or not and made a search that lead them to a website, that search query or keyword would be recorded by Google. The data could then be displayed in Analytics or similar tracking software used by the website owner that the search query lead that...
12 tags
9 tags
15 tags
13 tags
13 tags
11 tags
""We recommend Teknet to everyone we know who asks about SEO!!!" We made loads..."
– Phil Hibbert, instructor of photography courses @ Photography Made Simple http://www.teknet.org.uk/buzz/
11 tags
McDonalds SEO!
Medium, Large or Supersize? Do you want fries with that?  A lot of companies are selling SEO in bronze, silver and gold packages, with additional bolt ons and unrealistic guarantees. The sales pitch is so refined that it becomes a little like ordering a fast food meal. You know what you're getting, and it's gonna be fast, and you can add extras if you like. They want the sale. Done. On to the...
12 tags
Conversion rate optimisation - What is it?
Conversion rate optimisation or CRO as its known in the industry is the art of improving the amount of conversions you see through your website without chasing any additional traffic.   Let's look at it like this – company 'A' has a website that attracts 100 unique visitors per month and from that they generate 10 customer enquiries per month which is a 1% conversion rate. In order to grow their...
13 tags
New Website Launch!
After what feels like months of hard work we have finally managed to finish our new website, we have tried to make this latest version even more user friendly with better information and all our new services included.   This is just the start of this new site as we will be adding new services on a regular basis, making it more of a hub for our clients with a secure customer portal containing...
18 tags
19 tags
17 tags
TekNet! SEO Specialists! →
We'll Focus On The Marketing & SEO Services, While You Run Your Business!! Whether it is organic search optimisation (SEO) or paid advertising (PPC), TEKnet have the experts in house to take your online marketing to the next level. With our additional range of specialist services such as 'Traffic Intelligence' and 'Call tracking' we know we can add value to your on-line presence and...